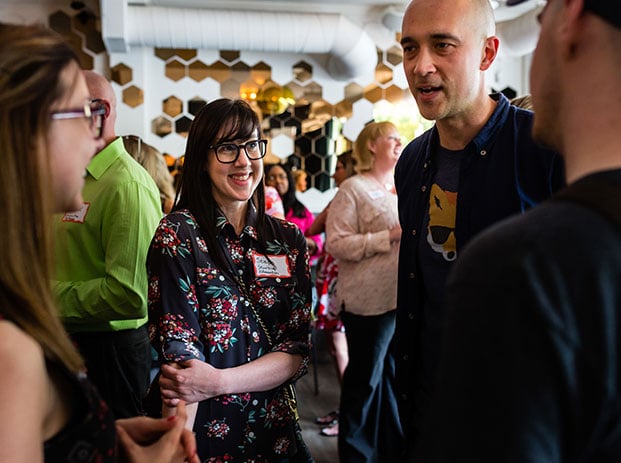 Are you always looking for fun things to do in Houston with people who share your interests? Introducing, Meetup, the perfect site for online and in-person events.
Why Create a Meetup Group?
After more than a year in isolation, we're craving human interaction now more than ever. Meetup is a platform that allows users to organize get-togethers with others in their area who enjoy the same activities. Not only that, but Meetup groups can meet locally in-person, or online.
In Houston, there are tons of groups, like the 23,000 members of the "Houston Area Trails & More" hiking group, or the 2,545 members of "Newly Single in Houston" that provide opportunities to meet new people in the area and learn about the city.
If you're new to a city, or just looking to start a group with others that enjoy your hobbies, Meetup is a great way to make new friends and connections.
How to Start a Meetup Group
Interested in starting a Meetup group in Houston? You don't need to be an expert in your topic of interest. In fact, more than 300,000 organizers use Meetup to find others that share their passion!
How to start? First, create a Meetup account (it's free!) and connect with people in your chosen area. Next, select some specific topics that describe your group's interest, such as "photography classes" or "moms support." Seriously, anything you're interested in, Meetup has a topic for it.
After you narrow down your niche interest, you'll be able to choose a name and description that will best fit your group. A tip: the more creative the name, the more interest it'll likely garner.
Meetup will then promote your group across their network, and help you grow your base. Once your group has members and attendees, you're able to chat with attendees, manage attendance and make updates to your events right from your phone.
How to Start a Meetup Parents Group
Are you a mother or father looking to find support or insight from others in Houston? You don't have to go at it alone, thanks to Meetup Parents Group.
Using the same directions of starting a general interest Meetup group, try creating a Parents Group to find others going through the same life stages. From focusing on the trials and tribulations of remote learning to connecting with new parents and exchanging tips and advice, starting a Parents Meetup Group is a fantastic way to expand your community.
This is a sponsored post. We only accept sponsored content that we believe offers a great value to our loyal readers in the greater Houston area. Sponsored content allows Houston On The Cheap to manage the expenses of running this website and to work tirelessly to bring you extensive coverage of the area's best deals and events. If your organization is interested in sponsoring content on our site, click here to learn how you can advertise with us.